Gluten-free
| Naturpy Taco Spice Seasoning Snack | Gluten Free 200 g
Naturpy Taco spice-flavored snack, you can consume simply, or you can consume it with your children in a delicious way alongside your drinks.
GET OFFER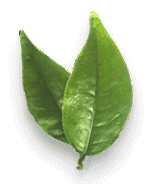 -Gluten free.
-Contains milk and dairy products.
-The amount of product is 200 g.
- 12 per box
-Store in a cool, dry place away from sunlight and odorless.
Corn flour, rice flour, vegetable oil (sunflower), demineralized whey powder, taco seasoning (2.8%; spice and spice extracts, starch, salt, monosodium glutamate, gum mix, milk powder), rock salt, tomato powder , thyme, sugar, emulsifier (sunflower lecithin)
What is the shelf life of the product?
Hello, the shelf life of our product is 2 years and it is also stated on the packaging.

How can I find out the allergen substances in your product?
Hello, our product is written in the allergen list explanations list, and the necessary information is also stated on the packaging.