Natural
| Naturpy Goji Berry | 48 g
It is recommended to drink Naturpy Goji Berry Tea after brewing for 3-5 minutes by adding 1-2 filtering bags to a cup of boiled water.
GET OFFER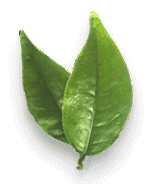 - Does not contain allergens.
- The product is 48 g.
- 12 pieces in a box
Green Tea (45%), Viridis tea, Goji Berry (5%), Thyme (Thymus Serpyllum), Heather leaf (Herba Ericae), Rosemary ( Rosmarinus Officinalis ), Edgy ( Platago Lanceolata ), Mate ( Illex Paraguariensis ), Cinemaki ( Senna), Fennel (Faeniculi)
What is the shelf life of the product?
Hello, the shelf life of our product is 2 years and it is also stated on the packaging.

How can I find out the allergen substances in your product?
Hello, our product is written in the allergen list explanations list, and the necessary information is also stated on the packaging.

What certificates do you have?
Hello, you can review our products and certificates of our company from the 'Certificates' section of our website.