No Additive
| Naturpy Baby Biscuits | 200 g X 2 inner packs
Naturpy baby biscuits can be mixed with milk or water and consumed in the form of food, as well as a product that your children will consume simply.
GET OFFER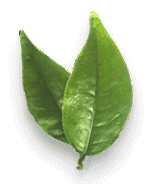 -Allergen warning: Whole wheat flour, egg
-The amount of product is 400 g.
-Store in a cool, dry place away from sunlight and odorless.
-12 per box
Organic whole wheat flour, apple juice concentrate, organic rice flour, organic carob flour, organic corn starch, egg, vegetable oil (sunflower), baking agent (sodium bicarbonate)
What is the shelf life of the product?
Hello, the shelf life of our product is 2 years and it is also stated on the packaging.

How can I find out the allergen substances in your product?
Hello, our product is written in the allergen list explanations list, and the necessary information is also stated on the packaging.

What certificates do you have?
Hello, you can review our products and certificates of our company from the 'Certificates' section of our website.