Natural
| Naturpy Milk Tea | drops 50 ml
Naturpy milk tea drops;
- Mix 20 drops of Naturpy Milk Tea Drops with 1 large cup of water, fruit juice or milk (200 ml) and drink.
- It is recommended to be consumed and used regularly 3 times a day.
- Milk Tea Drop, It is recommended to drink 1 glass of water 1-2 minutes before and after each use.
GET OFFER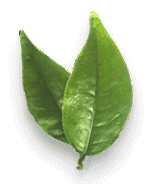 - It does not contain any allergen substances.
-The amount of product is 50 ml.
-Store in a cool, dry place away from sunlight and odorless.
-96 pieces in a box
- It's not a drug.
Deionized water, sucrose esters of fatty acids, ascorbic acid, Vitamin C, Rooibos extract, Fennel fruit extract, Verbena aerial extract, Chaste fruit extract, Goat rue extract, Barley fruit extract, Chamomile, Melissa, Cumin, Flavoring, Orange aroma, preservative ; Potassium sorbate, Preservative ; Sodium benzoate, fenugreek seed extract
What is the shelf life of the product?
Hello, the shelf life of our product is 2 years and it is also stated on the packaging.

How can I find out the allergen substances in your product?
Hello, our product is written in the allergen list explanations list, and the necessary information is also stated on the packaging.

What certificates do you have?
Hello, you can review our products and certificates of our company from the 'Certificates' section of our website.