Gluten-free, Vegan
| Naturpy Cacao Cake Flour | Gluten Free 500 g
Naturpy cacao cake flour is specially formulated for individuals with gluten sensitivity.
It consists of many components compared to standard flours, and you can enjoy it in your daily diet.
GET OFFER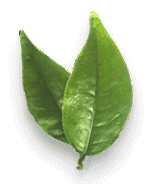 -Gluten free, vegan, lactose free.
- It does not contain any allergen substances.
-The amount of product is 500 g.
-Store in a cool, dry place away from sunlight and odorless.
-24 per box
Corn starch, rice flour, maize flour, quinoa flour, grecka flour, cocoa, thickener (xanthan gum), leavening agent (sodium bicarbonate, sodium acid prophosphate).
What is the shelf life of the product?
Hello, the shelf life of our product is 2 years and it is also stated on the packaging.

How can I find out the allergen substances in your product?
Hello, our product is written in the allergen list explanations list, and the necessary information is also stated on the packaging.

What certificates do you have?
Hello, you can review our products and certificates of our company from the 'Certificates' section of our website.