Natural
| Naturpy Atom Tea | Mint - Lemon 135 g
Naturpy atom tea can be prepared by mixing easily and with a mild burning effect on the throat caused by the herbs in its content in winter.
GET OFFER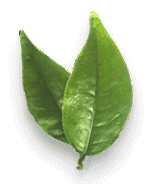 Does not contain thickener; It is a completely herbal product, there is no thickening agent in its content, its consistency is formed by the natural fibrous structure of the delicious plants from its content. It is a natural product without preservatives. Its shelf life is 3 years.
-120 pcs in a box
Beet sugar, mint (leaf), lemon peel, lemongrass (leaf), ginger (rhizome), mint - lemon flavor, black pepper (fruit), menthol, water.
What is the shelf life of the product?
Hello, the shelf life of our product is 2 years and it is also stated on the packaging.

How can I find out the allergen substances in your product?
Hello, our product is written in the allergen list explanations list, and the necessary information is also stated on the packaging.

What certificates do you have?
Hello, you can review our products and certificates of our company from the 'Certificates' section of our website.