Gluten free
| Dr. Gluten X Plus Flour Mix with Buckwheat & Quinoa | Gluten-Free 1000 g
Dr. Gluten flour blend is specially formulated for individuals with gluten sensitivity.
It consists of many ingredients compared to standard flours and you can enjoy it in your daily diet.
GET OFFER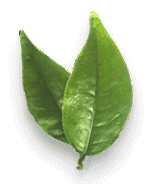 -Gluten free, vegan, lactose free.
-Does not contain any allergenic substances.
-Product quantity is 1000 g.
-Store in a cool, dry and odorless place away from sunlight.
​ - 12 pieces in a box
Corn starch, rice flour, corn flour, quinoa flour (10%), grechka flour (10%), thickener (xanthan gum), raising agent (sodium bicarbonate, sodium acid profosphate), vitamin C, vitamin E, niacin B3, pantothenic acid B5, vitamin B6, riboflavin B2, thiamine B1, folic acid B9, vitamin B12, calcium, iron.
NUTRITION FACTS                                       % DAILY VALUE
Total fat 0.3 g                                                              0.5%
Saturated Fat   0.1 g                                                   0.2%
Trans Fat              0 g                                               
Cholesterol 0 mg                                                        0%
Sodium 0 mg                       
Total Carbonhydrate  26 g                                       2.6%
Dietary Fiber 1 g                                                        4%
Total sugars 2.2 g                                                      2.5%
Protein 0.3 g                                                               1.4%
Vitamin D 5 mg                                                          30%
Calcium 800 mg                                                         30%
Iron 14 mg                                                                  30%
Potassium 168 mg                                                     2.5%
What is the shelf life of the product?
Hello, the shelf life of our product is 2 years and it is also indicated on the packaging.

How can I find out about allergens in your product?
Hello, the allergen list of our product is written in the description list and the necessary information is also indicated on the packaging.

Which certificates do you have?
Hello, you can review the certificates of our products and our company in the 'Our Certificates' section on our website.
OTHER Dr. Gluten PRODUCTS