Gluten free
| Dr. Gluten Mılk Chocolate wıth Crıspy Eggs | Gluten-Free 80 g
Gluten-free crispy egg milk chocolate with gluten sensitivity and specially developed for celiac patients.
GET OFFER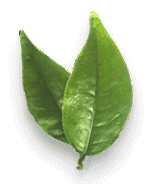 -Gluten free.
-Contains dairy products.
-Product quantity is 80 g.
-100 per box
Sugar, cacao butter, cacao mass, whole milk powder, skimmed milk powder, vegetable oil (sunflower), water, cacao powder, corn starch, bovine gelatin, emülsifier colorants(E171 Titanium dioxide, spirulina blue, E141 chlorophyll, E162 beet root red, turmeric), brighteners (carnauba wax, gum arabic). Cacao dry matter is min 
32% and milk dry matter is min 15%
.
What is the shelf life of the product?
Hello, the shelf life of our product is 2 years and it is also indicated on the packaging.

How can I find out about allergens in your product?
Hello, the allergen list of our product is written in the list of explanations and the necessary information is also indicated on the packaging.
OTHER Dr. Gluten PRODUCTS