Gluten free
| Dr. Gluten Cajun Spicy Corn Snacks | Gluten-Free 75 g
Dr. Gluten offers you a delicious snack; Cajun Spiced Corn Snack!
Cajun spiced corn snack, which you can consume plain or with various sauces, attracts attention with its flavor and healthy content.
GET OFFER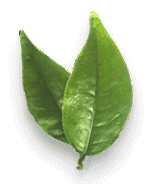 -Gluten-free, organic, vegan, lactose-free.
-Does not contain any allergenic substances.
-Product quantity is 75 g.
-12 per box
-Store in a cool, dry place away from sunlight and odorless.
Corn flour, corn starch, vegetable (sunflower) oil, rice flour, cashew spice mixture (garlic granule, onion granule, basil, thyme, red sweet pepper powder, cumin, red hot pepper powder, rock salt, black pepper), chickpea flour, beet sugar, emulsifier (E322, sunflower lecithin).
What is the shelf life of the product?
Hello, the shelf life of our product is 2 years and it is also indicated on the packaging.

How can I find out about allergens in your product?
Hello, the allergen list of our product is written in the list of explanations and the necessary information is also indicated on the packaging.
OTHER Dr. Gluten PRODUCTS