Gluten free
| Dr. Gluten Pudding with Vanilla & Quinoa | Gluten-Free 224 g
You can consume our product, which we produce in a way that individuals with gluten sensitivity and celiac patients can easily consume, either plain or with seasonal fruits and various alternatives.

Recipe:
Pour 500 ml (2,5 cups) of milk into the saucepan and add the entire (112g) Dr.Gluten pudding package. Cook over medium heat, stirring constantly. When it starts to boil, reduce the heat of the stove and continue cooking by stirring for 2-3 minutes. Pour the pudding you prepared into bowls and serve after cooling. 
Enjoy your meal!
GET OFFER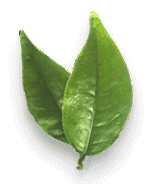 -Gluten free, vegan, lactose free.
- It does not contain any allergen substances.
-There are two packages of 112 g in the package.
- 12 pieces in a box
Sugar, corn starch, quinoa flour, flavorings, salt, vanilla.
What is the shelf life of the product?
Hello, the shelf life of our product is 2 years and it is also indicated on the packaging.

How can I find out about allergens in your product?
Hello, the allergen list of our product is written in the list of explanations and the necessary information is also indicated on the packaging.
OTHER Dr. Gluten PRODUCTS