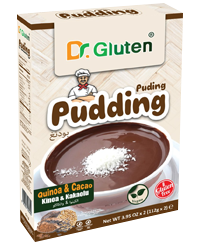 Gluten free
| Dr. Gluten Pudding with Cocoa & Quinoa | Gluten Free 224 g
Delicious recipes are waiting for you with Dr. Gluten Cocoa Quinoa Pudding!
You can prepare delicious puddings with milk of your choice or with vegetable-based milks according to your diet. You can also use the pudding you have prepared with your biscuits and cakes to create wonderful desserts.
GET OFFER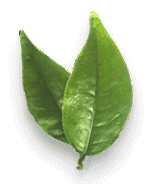 -Gluten free, vegan, lactose free.
-Does not contain any allergenic substances.
-There are two packages of 112 g in the package.
-12 per box
-Store in a cool, dry place away from sunlight and odorless.
Sugar, corn starch, quinoa flour, flavorings, reduced-fat, 
cacao powder, salt.
NUTRITION FACTS                                       % DAILY VALUE
Total fat 1 g                                                                 1.4 %
Saturated Fat  0.3 g                                                   1.5%
Trans Fat    0 g                                               
Cholesterol 3 mg                                                        0%
Sodium 6 mg                                                               2%                     
Total Carbonhydrate  5.7 g                                      4.6%
Dietary Fiber 0.3 g                                                     1.2%
Total sugars 0 g                                                          0%
Protein 1.02 g                                                             2%
Vitamin D 1.3 mg                                                       38%
Calcium 32 mg                                                            0%
Iron 0.1 mg                                                                  0%
Potassium 50 mg                                                        0%
What is the shelf life of the product?
Hello, the shelf life of our product is 2 years and it is also indicated on the packaging.

How can I find out about allergens in your product?
Hello, the allergen list of our product is written in the list of explanations and the necessary information is also indicated on the packaging.
OTHER Dr. Gluten PRODUCTS