Organic, gluten free
| Dr. Gluten Organic Crispy Balls | Gluten-free 200 g
Dr. Gluten Organic Crunchy Cereal Balls are produced using organic raw materials and produced as a healthy snack that vegan, gluten-sensitive individuals can consume with peace of mind. 
Dr. Gluten Organic Crispy Cereal Balls can be consumed directly as a snack or mixed with milk, honey, molasses, breakfast muesli cereals and granolas as a snack. It can also be added to pastries such as cakes and pastries to make foods more delicious and healthy.
GET OFFER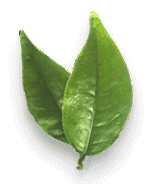 -Gluten free, organic, vegan, lactose free.
-Does not contain any allergenic substances.
-Product quantity is 200 g.
-12 per box
-Store in a cool, dry place away from sunlight and odorless.
Organic grain mix, organic corn flour, organic rice flour, organic apple juice conc., organic carob flour, orga
nic carob molasses, organic coconut oil.
NUTRITION FACTS                                 % DAILY VALUE
Total fat 3,4 g                                                       4,86%
    Saturated Fat   1,8 g                                        1,88%
    Trans Fat            0 mg                                       0%
Cholesterol 0 mg                                                  0%
Total Carbonhydrate  70,2 g                              8,07%
Dietary Fiber 3,4 g                                               4,08%
Total sugars 13,7 g                                              4,56%
Protein 4,9 g                                                         2,94%
What is the shelf life of the product?
Hello, the shelf life of our product is 2 years and it is also indicated on the packaging.

How can I find out about allergens in your product?
Hello, the allergen list of our product is written in the list of explanations and the necessary information is also indicated on the packaging.
OTHER Dr. Gluten PRODUCTS